CRIMASON RS series DP CUP 18″,19″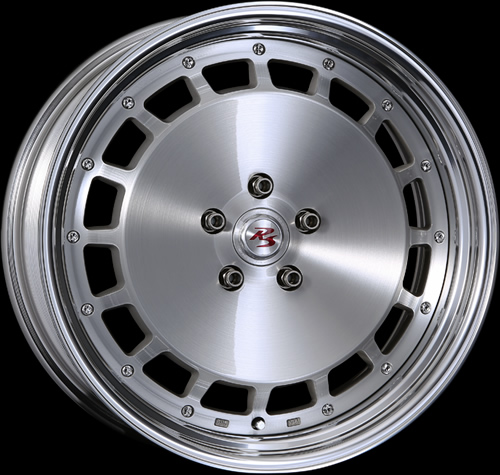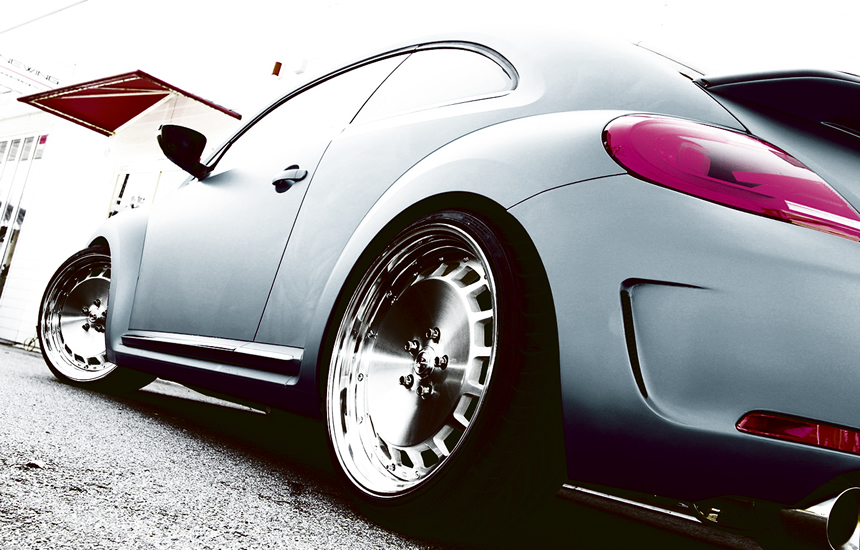 DP CUP is three-dimensonal dish design.
The face around the pierce-hole, and the concave-dish dropped from center of the disk, will bring out the beauty of brushed-hairline.
The [BRUSHED] is a two-tone finish, with brushed-finish to disk, and buff-finish to rim.
Stuck in texture of aluminum-meterial.
Also we prepared distinctive 7 colors variations, including new colors adopted for the first time
[
MAT HYPER

],[

SMOKE CLEAR

],[

RED CLEAR

].

The aluminum emblem, and the cap like center-lock, and the aluminum-valves, will produce the racing atmosphere.
The aluminum emblem is shipped with two colors,
[
SMOKE LOGO

] and [

RED LOGO

] ,so that you can select according to your preferences.


TARGET CARS

Domestic cars & Euro Cars
(Audi , Fiat , Mini , VolksWagen ,Mercedes ,etc…)

RIM SIZE/RIM DESIGN

Multi Piece Full Reverse Rim Dag Lip 18″ 7.0J-10.0J
Multi Piece Step Rim Dag Lip 19″ 8.0J-11.5J

QUALITY

VIA/JWL 120% increase, It has been passed.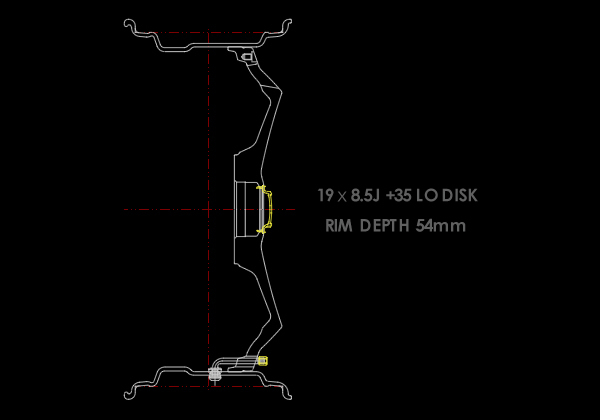 DP CUP MULTI PIECE
LO DISK [18"FULL REVERSE RIM / 19"STEP RIM]
SIZE
INSET(RIM DEPTH mm)
HOLE-P.C.D.
HUB DIA
BOLT DIA
TYPE
PRICE(+TAX)
18 x 7.0J
+44(33)
~
+38(39)
4-98
4-100
4-108
5-98
5-100
5-108
5-110
5-112
5-114.3
5-115
5-120
5-120.65
φ67
(4-98
~108)
(5-98,
5-100)

φ75
(5-108~
120.65)

φ13
(4-98,
5-98)

φ15
(4-100,
4-108,
5-100~
120.65)

60°TAPER
JPY77,000(+TAX)
18 x 7.5J
+50(33)
~
+37(46)
60°TAPER
JPY79,000(+TAX)
18 x 8.0J
+56(33)
~
+30(59)
60°TAPER
JPY81,000(+TAX)
18 x 8.5J
+63(33)
~
+30(65)
60°TAPER
JPY83,000(+TAX)
18 x 9.0J
+65(37)
~
+23(78)
60°TAPER
JPY85,000(+TAX)
18 x 9.5J
+65(43)
~
+17(91)
60°TAPER
JPY87,000(+TAX)
18 x 10.0J
+65(49)
~
+11(103)
60°TAPER
JPY89,000(+TAX)
18 x 10.5J
+65(56)
~
+4(115)
60°TAPER
JPY91,000(+TAX)
18 x 11.0J
+65(62)
~
-2(128)
60°TAPER
JPY93,000(+TAX)
18 x 11.5J
+65(68)
~
-8(141)
60°TAPER
JPY95,000(+TAX)
19 x 8.0J
+52(37)
~
+15(74)
60°TAPER
JPY87,000(+TAX)
19 x 8.5J
+58(37)
~
+9(86)
60°TAPER
JPY89,000(+TAX)
19 x 9.0J
+65(37)
~
+2(99)
60°TAPER
JPY91,000(+TAX)
19 x 9.5J
+65(43)
~
-4(112)
60°TAPER
JPY93,000(+TAX)
19 x 10.0J
+65(49)
~
-10(125)
60°TAPER
JPY95,000(+TAX)
19 x 10.5J
+65(56)
~
-17(137)
60°TAPER
JPY97,000(+TAX)
19 x 11.0J
+65(62)
~
-23(150)
60°TAPER
JPY99,000(+TAX)
19 x 11.5J
+65(69)
~
-29(163)
60°TAPER
JPY101,000(+TAX)
*7.0J +36 / 7.5J +42 / 8.0J +49 / 8.5J +55 / 9.0J +61以上でDISKがRIMより突出します。
*ボルト車両の場合は、ハブセントリックリング(オプション)を同時にご注文ください。
※価格には消費税が含まれておりません。
HI DISK [18"FULL REVERSE RIM / 19"STEP RIM]
SIZE
INSET(RIM DEPTH mm)
HOLE-P.C.D.
HUB DIA
BOLT DIA
TYPE
PRICE(+TAX)
18 x 7.0J
+26(33)
~
+20(39)
5-108
5-110
5-112
5-114.3
5-115
5-120
5-120.65
φ75
φ15
60°TAPER
JPY77,000(+TAX)
18 x 7.5J
+32(33)
~
+19(46)
φ75
φ15
60°TAPER
JPY79,000(+TAX)
18 x 8.0J
+38(33)
~
+12(59)
φ75
φ15
60°TAPER
JPY81,000(+TAX)
18 x 8.5J
+45(33)
~
+12(65)
φ75
φ15
60°TAPER
JPY83,000(+TAX)
18 x 9.0J
+51(33)
~
+5(78)
φ75
φ15
60°TAPER
JPY85,000(+TAX)
18 x 9.5J
+55(35)
~
-1(91)
φ75
φ15
60°TAPER
JPY87,000(+TAX)
18 x 10.0J
+55(41)
~
-7(103)
φ75
φ15
60°TAPER
JPY89,000(+TAX)
18 x 10.5J
+55(48)
~
-14(115)
φ75
φ15
60°TAPER
JPY91,000(+TAX)
18 x 11.0J
+55(54)
~
-20(128)
φ75
φ15
60°TAPER
JPY93,000(+TAX)
18 x 11.5J
+55(61)
~
-26(141)
φ75
φ15
60°TAPER
JPY95,000(+TAX)
19 x 8.0J
+34(37)
~
-3(74)
φ75
φ15
60°TAPER
JPY87,000(+TAX)
19 x 8.5J
+40(37)
~
-9(86)
φ75
φ15
60°TAPER
JPY89,000(+TAX)
19 x 9.0J
+47(37)
~
-16(99)
φ75
φ15
60°TAPER
JPY91,000(+TAX)
19 x 9.5J
+53(37)
~
-22(112)
φ75
φ15
60°TAPER
JPY93,000(+TAX)
19 x 10.0J
+55(41)
~
-28(125)
φ75
φ15
60°TAPER
JPY95,000(+TAX)
19 x 10.5J
+55(48)
~
-35(137)
φ75
φ15
60°TAPER
JPY97,000(+TAX)
19 x 11.0J
+55(54)
~
-41(150)
φ75
φ15
60°TAPER
JPY99,000(+TAX)
19 x 11.5J
+55(61)
~
-47(163)
φ75
φ15
60°TAPER
JPY101,000(+TAX)
*7.0J +18 / 7.5J +24 / 8.0J +31 / 8.5J +37 / 9.0J +43 / 9.5J +50以上でDISKがRIMより突出します。
*ボルト車両の場合は、ハブセントリックリング(オプション)を同時にご注文ください。
※価格には消費税が含まれておりません。

BLACK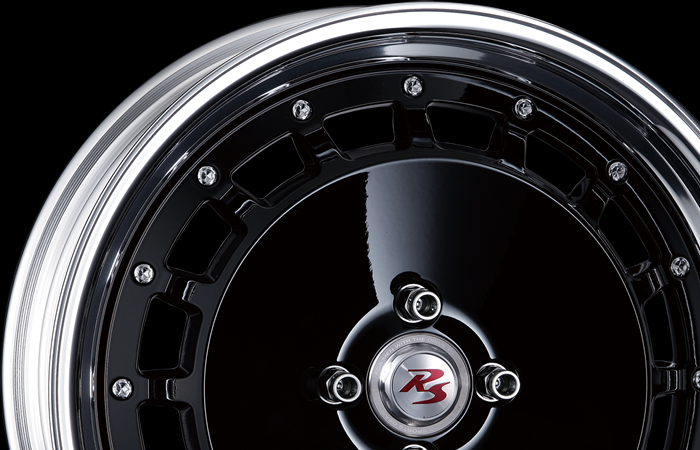 GOLD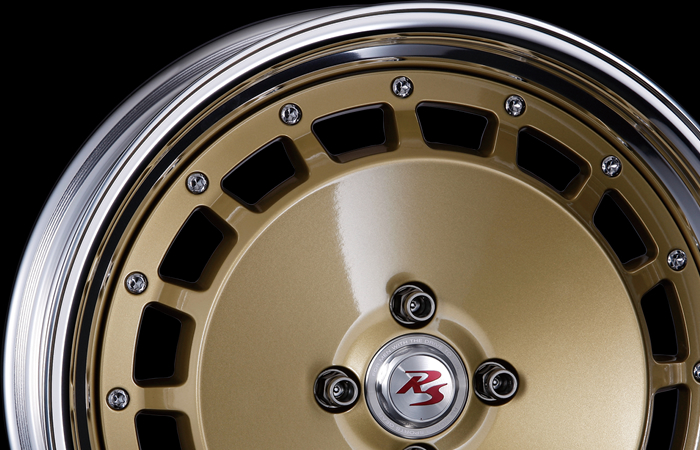 WHITE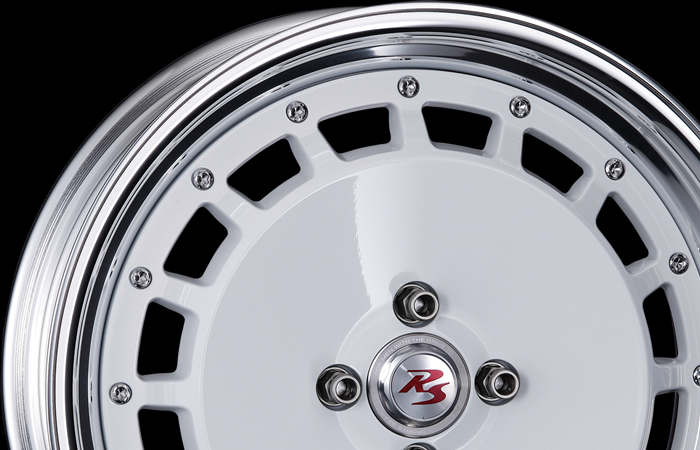 MAT HYPER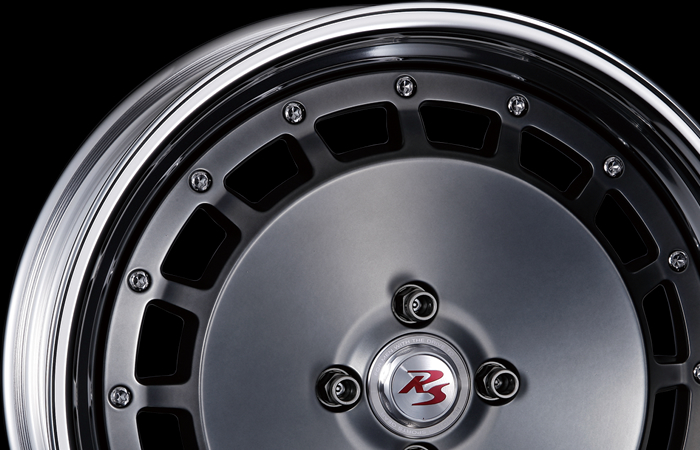 REDCLEAR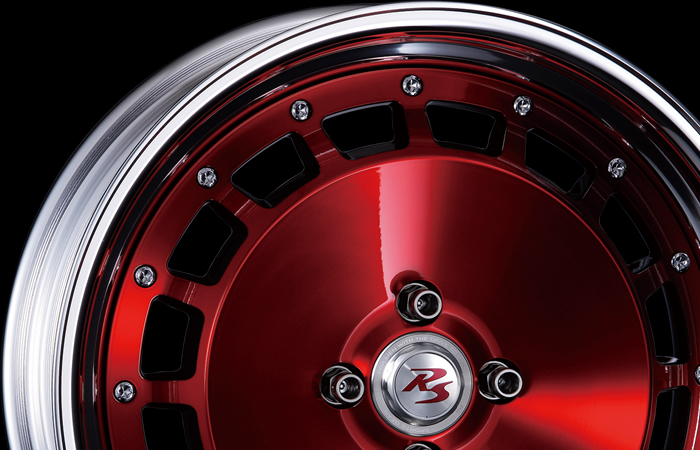 SMOKE CLEAR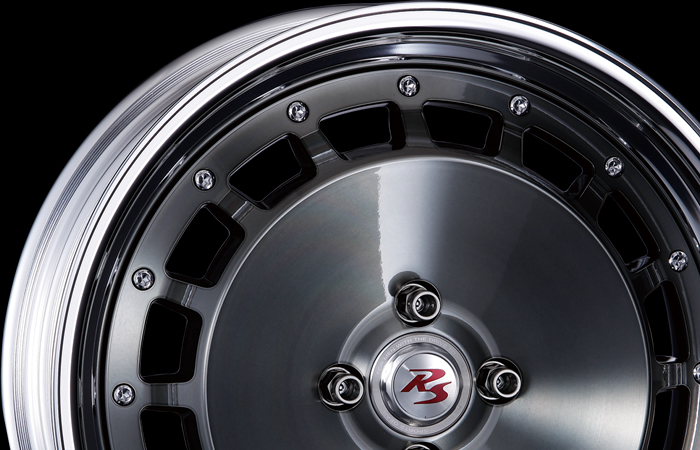 BRUSHED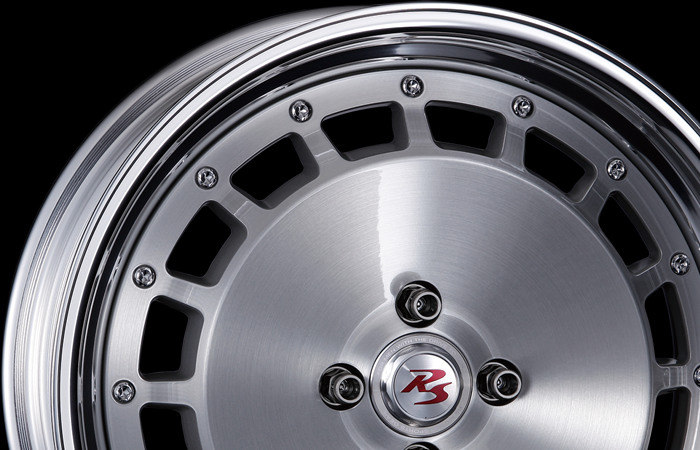 DISK COLOR
SEPARATE ACCOUNT
PRICE(+TAX)
BLACK
STANDARD

GOLD

STANDARD
WHITE
STANDARD

MAT HYPER

+JPY5,000(+TAX)

RED CLEAR

+JPY5,000(+TAX)

SMOKE CLEAR

+JPY5,000(+TAX)

BRUSHED

+JPY7,000(+TAX)
※価格には消費税が含まれておりません。
19″ STEP RIM(DAG LIP)

BUFF                             BLACK                     BRONZE                       CUT
ANODIZED                 ANODIZED             ANODIZED                 ANODIZED
18″ FULL REVERSE RIM(DAG LIP)



BUFF                             BLACK                     BRONZE                       CUT
ANODIZED                 ANODIZED             ANODIZED                 ANODIZED
MULTI PIECE ONLY
RIM COLOR

SEPARATE ACCOUNT
PRICE(+TAX)

BUFF ANODIZED

STANDARD

BLACK ANODIZED

+JPY18,000(+TAX)

BRONZE ANODIZED

+JPY18,000(+TAX)

CUT ANODIZED

+JPY18,000(+TAX)
※価格には消費税が含まれておりません。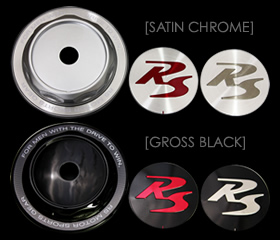 STANDARD PARTS
PARTS
PRICE(+TAX)
CENTER CAP
[SATIN CHROME]
RED LOGO & SMOKE LOGO SET
JPY2,000(+TAX)
L-TYPE VALVE[MULTI PIECE]
JPY2,400(+TAX)
OPTIONAL PARTS
PARTS
PRICE(+TAX)
CENTER CAP
[GROSS BLACK]
RED LOGO & SMOKE LOGO SET
JPY2,000(+TAX)
BOLT 17HEX-M12x1.5-28mm(5個入)
JPY3,500(+TAX)
BOLT 17HEX-M14x1.5-28mm(5個入)
JPY3,500(+TAX)
BOLT 17HEX-M14x1.5-35mm(5個入)
JPY3,500(+TAX)
HUB CENTRIC RING
φ67→φ58.1(FIAT/ALFA)
JPY1,000(+TAX)
φ67→φ60.1(RENAULT)
JPY600(+TAX)
φ73→φ57(VW/AUDI)
JPY800(+TAX)
φ73→φ66.5(BENZ/AUDI)
JPY800(+TAX)
φ67→φ56(BMW MINI)
JPY800(+TAX)
φ67→φ57(VW/AUDI)
JPY800(+TAX)
φ75→φ57.1(VW/AUDI)
JPY1,200(+TAX)
φ75→φ63.4(JAGUAR/LANDROVER/VOLVO)
JPY1,200(+TAX)
φ75→φ66.6(BENZ/AUDI)
JPY1,200(+TAX)
φ75→φ72.6(BMW)
JPY1,200(+TAX)
φ75→φ74.1(BMW)
JPY1,200(+TAX)
φ75→φ60.1(RENAULT)
JPY1,200(+TAX)
φ75→φ65.1(ALFA/CITROEN/VOLVO)
JPY1,200(+TAX)
※価格には消費税が含まれておりません。
各車種マッチング設定などはお気軽にお問合せ下さいませ!!
国産タイヤ、輸入タイヤを 

SET PRICE 

でご提供致します。
ホイールのみ販売も可能です。
(お問い合わせの際は件名を必ずご入力下さいませ。)